MSTA is honored to recognize Suzy Zerr as one of 15 members who were named 2022 Regional Teachers of the Year by the Department of Elementary and Secondary Education (DESE). Committees comprised of education peers and key stakeholders from each Regional Professional Development Center (RPDC) in Missouri selected the 2022 Regional Teachers of the Year.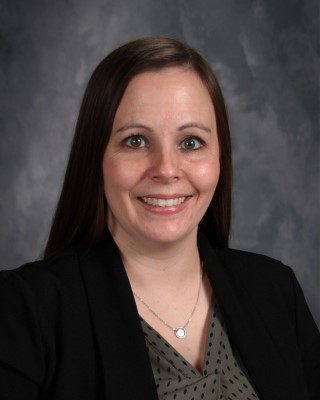 School building: Harvest Ridge Elementary
District: Francis Howell School District
Grade level: PK-5
Subject: Instructional Coach
Number of years teaching: 15
When did you know you picked the right career? I knew I had picked the right career the first day of my first year teaching. I remember having this immense feeling of honor and joy overwhelm me as I looked out to see 25 students smiling back at me. I couldn't wait to spend the next year helping them learn and grow! As I put them on the bus the last day of school to head off to middle school, tears in my eyes and in many of theirs, it only solidified my career choice! What makes you eager to start a new semester or new year? Every school year is a chance to learn and grow. I keep a running list on my desk of things I want to do different the following year. At the beginning of the year, it is always so energizing to review last year's list and get excited about all of the ways I can improve things for the new school year!
What new hobby or activity have you tried lately? I have recently embraced the audiobook, something I never thought I would do! I love the feeling of holding a book in my hands, so I thought I would never go down the audiobook path. However, I do a lot of reading in the car when I travel with my family, so I decided to give it a try! I was pleasantly surprised. Not enough to give up my physical books, but enough to toss a few audiobooks in the mix now and then.
Looking back, what advice would you give to yourself as a first-year teacher? You cannot do it alone! Your best asset is the other teachers in your building. Collaborate with them, bounce ideas off them, seek their feedback, and go watch them teach. This profession is ever-changing and challenging at times, but you don't have to do it alone. Lean on your colleagues! Your students will benefit and so will you!
What is the best book you've read recently? I recently finished The Energy Bus by Jon Gordon. This book was an important reminder of the power positive energy brings to an organization.
What is the best piece of advice another teacher has given to you? Early in my career I had a student who was struggling in my class. Usually building relationships with kids comes naturally, but I was having a hard time connecting with this student. I sought advice from another teacher who shared a similar story with me. She reminded me that this student needed me more than ever. She suggested I start small, notice things about him each day. In just a few weeks I had cracked his shell and our relationship took off and he began to succeed in class! I carried that advice with me throughout my career and was able to apply it to countless students after him!