MSTA is honored to recognize Tonja Boggs as one of 15 members who were named 2022 Regional Teachers of the Year by the Department of Elementary and Secondary Education (DESE). Committees comprised of education peers and key stakeholders from each Regional Professional Development Center (RPDC) in Missouri selected the 2022 Regional Teachers of the Year.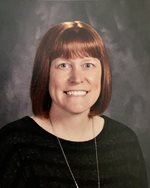 Tonja Boggs
School Building: Slater Alexander Elementary
District: Slater School District
Grade Level: 2nd Grade
Years Teaching: 19
When did you know you picked the right career? I knew I had selected the right career path for me when I helped out in a kindergarten classroom my senior year of high school. I was so at home in the classroom and loved helping the kiddos learn new skills.
If I asked your colleagues, what would they say about you? My colleagues would likely say that I am overly organized and willing to help anyone with whatever they need, adults and kids alike.
What makes you eager to start a new semester or new year? Meeting new kiddos and families always makes me eager to start a new year! I love getting to know each of them and learning the best way to teach each student individually.
Looking back, what advice would you give to yourself as a first-year teacher? I would definitely tell myself to take time for self-care, don't sweat the small stuff, and things don't always have to be "perfect".
What is the best book you've read recently? The best book I have read recently is The Playful Classroom, by Julie Jones, PhD and Jed Dearybury. It is amazing and full of great ways to add play to the classroom.
What is the best piece of advice another teacher has given to you? A piece of advice a teacher friend gives me regularly is, it's okay to say no when asked to do tasks I do not have time for and to take time for myself.