MSTA is honored to recognize Kim Hammer as one of 15 members who were named 2022 Regional Teachers of the Year by the Department of Elementary and Secondary Education (DESE). Committees comprised of education peers and key stakeholders from each Regional Professional Development Center (RPDC) in Missouri selected the 2022 Regional Teachers of the Year.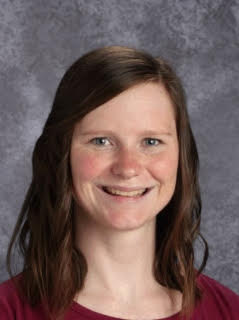 About Kim
School building: Reeds Spring Elementary
District: Reeds Spring
Grade level: 4th
Subject: Core Content
Number of years teaching: 7
When did you know you picked the right career? I took the advice of a college professor and wrote down one thing that went well or one way I made a difference every day during my first year of teaching. I made it the entire year and had something positive to say every single day. (Let's be honest, some days the positive thing was a small thing, but it counts!) I knew that if I could find something good in every day of my career I was in the right place.
What makes you eager to start a new semester or new year? I get really excited to start a new year when I think about meeting all of my students. All of the "aha!" moments, meaningful discussions, and laughs we will share get me ready to go back to school.
What new hobby or activity have you tried lately? I have been trying my hand at gardening and to be honest, I probably should have read a book or two first. I now know that a household of two does not in fact need four tomato plants and not everything likes being in the sun all the time