MSTA is honored to recognize Jennifer Clark as one of 15 members who were named 2022 Regional Teachers of the Year by the Department of Elementary and Secondary Education (DESE). Committees comprised of education peers and key stakeholders from each Regional Professional Development Center (RPDC) in Missouri selected the 2022 Regional Teachers of the Year.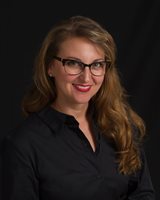 About Jennifer
School building: Richmond High School
District: Richmond R-XVI Schools
Grade level: 9th and 10th grade
Subject: Social Studies
Number of years teaching: 13
If I asked your colleagues, what would they say about you? I am energetic and enthusiastic with lessons that encourage engagement and participation. I show a passion and dedication to my students, and regularly bring in real artifacts for a classroom museum. I see it as my responsibility that all children learn and work to build relationships with students, so they feel valued in my classroom.
What makes you eager to start a new semester or new year? This year our district is shuffling when history courses are offered to students. I have accepted the challenge of teaching World History after teaching American History for the last 3 years. The subject switch is also giving me the ability to continue with some of the same students I had last year; continuing to build those relationships with students and help them to connect the past with the current world we live in. I am also excited to be given an additional role within my district. I am serving as the leader of the Mentor Program. The role is allowing me to work with new teachers to be successful and grow in our profession.
What new hobby or activity have you tried lately? My family and I enjoy spending time outside! We enjoy going to the lake, or driving side by sides through the trails.
Looking back, what advice would you give to yourself as a first-year teacher? Always be willing to ask for help, and always be willing to try something new.
What is the best book you've read recently? I like Historical Fiction. This summer I read The Tattooist of Auschwitz, and just couldn't put it down! I also began reading Think Again by Adam Grant.
What is the best piece of advice another teacher has given to you? You have to find your happy place, whatever the subject is, the district, the classroom setting. When you embrace who you are- you will thrive. Have confidence in who you are!